REVOLUTION Turbine Technologies (RTT) is pleased to announce the addition of Amy Henry to its Board of Advisors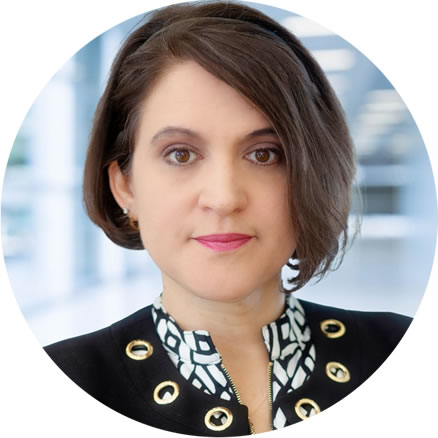 She joins their growing team of experienced business and technology advisors and brings extensive experience with energy technology startups to the Board.
Christopher Bean, RTT's CEO commented, "Our entire founding team is thrilled to have Amy join us as we move forward toward important milestones in bringing our technology to market and financing the growth of our company. She brings valuable experience and perspective that complements ours, and is a natural coach and mentor."
Amy holds degrees in accounting and law, and is the CEO/Co-Founder of Eunike Ventures, which was listed in 2022 among the 'Top 6 Accelerators/Incubators Investing in Houston' and the 'Top 11 Best and Most Active Accelerators in Houston'. Amy has worked globally in the energy industry with/for organizations such as Petronas, Royal Dutch Shell (Gas & Power; Shell Upstream International, Shell E&P Technology & Research, Shell Technology Ventures, Shell Services International), Ernst & Young LLP and Arthur Andersen. She is a TiE Houston board member, principal of TiE ATX LLC (Angels of Texas), and Senior Advisor for Fisher CPA Firm in The Woodlands, TX.
Amy was named to the 2019 Houston Chronicle list of "Women Who Take the Lead in Building Houston's Tech Ecosystem" (related to the launch of Eunike Ventures). She is a frequent speaker on energy issues, especially as related to technology & innovation, investment and the changing landscape, technology adoption/acceleration, and realizing the entrepreneurial spirit. She was awarded TiE Global's "Best TiE University Mentor" in 2021/2022.
REVOLUTION Turbine Technologies, based at Greentown Labs in Houston, is developing a scalable clean energy solution, which harvests excess pressure in flowing gas streams to generate reliable, zero-emission, off-grid electricity for pipelines, facilities, and gas distribution networks. RTT's micro-Expansion Turbine System reduces carbon footprint while increasing electric power available for operations and resilience.
Eunike Ventures, Inc., headquartered in Houston, Texas USA is a first of its kind global energy venture builder /hybrid energy technology accelerator that works with innovative, technology companies through commercialization, across the entire Energy value chain. Eunike serves a unique gap in the global innovation system by bringing together energy companies, expert talent, and best of breed startups. This new open innovation model of 'Realizing the Entrepreneurial Spirit' focuses on entrepreneurs, energy companies, paid pilots, and smart capital, which has included backing from large industry players such as Equinor, Hess, TechnipFMC, and Anadarko.