RTT to assist UK Utility in Decarbonization of Gas System.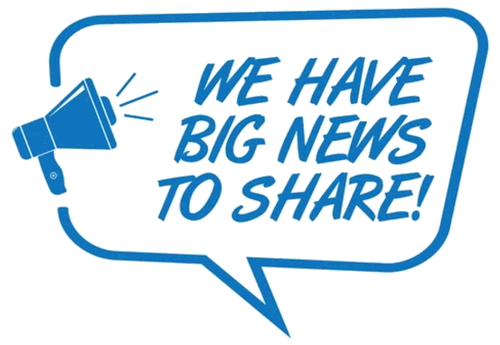 RTT Receives grant from UK's £450M Strategic Innovation Fund to harvest waste pressure for digital enablement.
HOUSTON, TX, March 10, 2022 — Revolution Turbine Technologies (RTT), a clean energy startup delivering scalable, distributed, zero-emission electricity for gas production, transmission, and distribution networks, announces they have been awarded non-dilutive funding as one of forty innovation projects to help Great Britain accelerate the transition to net zero.
The project, led by RTT and in collaboration with Northern Gas Network and Digital Catapult, will explore deployment of RTT's proprietary patented micro-Expansion Turbine System (mETS) into NGN's natural gas distribution network to convert excess pressure into zero emission electricity to power digitalization and system modernization. The initial award of $200,000 may be supplemented with further awards if the project is successful. This marks the first application of the mETS into the global gas distribution market, which is rapidly evolving as utility companies anticipate transition to low-carbon gas and hydrogen blending.
The Strategic Innovation Fund (SIF), an Ofgem program managed in partnership with Innovate UK, funds acceleration of projects pursuing new ideas for gas and electricity networks, which will help transform the UK's energy systems to deliver on net zero targets at the lowest cost to consumers. The projects selected in this inaugural funding round address some of the biggest challenges that energy networks face, focusing on heat, zero emission transport, data and digitalization, and system integration.
REVOLUTION Turbine Technology's CEO, Christopher Bean, states "We're absolutely thrilled to be selected for the Strategic Innovation Fund. This non-dilutive award will accelerate our development efforts and be instrumental in advancing commercialization of our technology. Gas distribution networks are a highly scalable market for our technology beyond the UK, with very large opportunities in the US and Europe, with ultimate impact of eliminating millions of tons of CO2 emissions while simultaneously improving the resilience of gas and electricity grids. We are especially excited about the collaboration with Northern Gas Networks and look forward to working with their team."
Matt Hastings, Deputy Director of the Ofgem SIF program at Innovate UK, said: "Launching 40 projects in parallel, involving 100% of the UK energy networks, shows we can embrace new approaches, move quickly, and take more calculated risks. We strongly believe we can make the UK the best place in the world to be an energy consumer, and the best place in the world to be an energy entrepreneur. Working together, we can use the Strategic Innovation Fund to help turn the UK into the 'Silicon Valley' of energy.
About RTT
REVOLUTION Turbine Technologies is developing a scalable clean energy solution, which harvests excess pressure in flowing gas streams to generate reliable, zero-emission, off-grid electricity for pipelines, facilities, and gas distribution networks. RTT's micro-Expansion Turbine System reduces carbon footprint while increasing electric power available for operations and resilience.
About NGN
Northern Gas Networks is one of five UK gas distribution operators. NGN distributes gas to 2,700,000 homes and businesses across the north of England, an area covering the Northeast, northern Cumbria, and most of Yorkshire. Their network is comprised of 37,000km of pipeline.
About Ofgem
Ofgem is Britain's independent energy regulator. Their role is to protect consumers now and in the future by working to deliver a greener, fairer energy system.
About the SIF
The Strategic Innovation Fund (SIF) is a funding mechanism for the Electricity System Operator, Electricity Transmission, Gas Transmission and Gas Distribution sectors.
Working in partnership with Innovate UK, the SIF aims to find and fund ambitious, innovative projects with the potential to accelerate the transition to net zero. These projects should help shape the future of the gas and electricity networks and succeed commercially where possible.