We are looking for an experienced
Senior Mechanical Engineer
About REVOLUTION
REVOLUTION Turbine Technologies (RTT) is an early-stage startup developing a clean power solution that generates zero emission electricity for digital oilfield and pipeline operational needs through smart, waste energy recovery.
RTT's solution is a micro-Expansion Turbine System (mETS). By converting excess pressure to clean power, we increase our customers' reliability, efficiency and resilience while lowering their carbon footprint. RTT's micro-Expansion Turbine System has the power to transform remote oil and gas operations as we know it, by eliminating CO2 emitting combustion generators and methane emitting valves & controllers, providing scalable, modular power with advanced connectivity.
REVOLUTION is meeting the most demanding power generation challenges of today and tomorrow with a highly experienced team of entrepreneurs, technology developers, and innovators. RTT has developed several functional prototype turbines and is now expanding our internal team to complete development and to begin pilot testing.
We are focused on building a diverse and inclusive team. We welcome people of all backgrounds, experiences, abilities, and perspectives and are an equal opportunity employer. We do not discriminate on the basis of race, religion, color, national origin, gender, sexual orientation, age, marital status, veteran status, or disability status.
Our Vision
To provide emission free, reliable power for remote, off-grid environments and to assist the world's transition to a sustainable energy future. To learn more, visit us at https://www.revolutionturbines.com
About the Senior Mechanical Engineer position
We are looking for an experienced Senior Mechanical Engineer to lead on all product stages from research and development to design and manufacture, through to final commercialization. The ideal candidate will have a passion for innovation, sustainability, and a proven track record of designing turbomachinery/rotating mechanical systems. If you are someone who shares our relentless pursuit of a better future and passion for innovation, then this is the place for you.
Key Responsibilities
Lead mechanical design and development of RTT's micro-Expansion Turbine System.
Collaborate with cross-functional teams to optimize and improve process technology.
Create and update detailed mechanical designs, equipment layouts, and technical drawings using 3D modeling software and CAD tools.
Conduct technical reviews, identify, and resolve issues, and ensure safety, reliability, and cost-effectiveness of designs and systems.
Manage project timelines and budgets, communicate progress and results, and stay up to date with industry trends and technologies.
Work with procurement and supply chain teams to source materials, components, and equipment.
Track, manage, review, and approve part lists, datasheets, ECOs and BOMs.
Assist with mechanical assembly of fixtures/product as needed.
Experience with power/electrical systems a plus
Interact with and assist supply chain with supplier selection.
Qualifications
B.Sc., or higher, in Mechanical Engineering.
Minimum of 5-years of experience in mechanical design and engineering with emphasis on turbomachinery and rotating equipment.
Working experience with product lifecycle management (PLM), finite element analysis (FEA) and computational fluid dynamics (CFD)
Experience with 3D modeling software and CAD tools.
5+ years' experience with Solidworks and/or ANSYS FEM
Strong project management skills.
Excellent communication and collaboration skills.
Solid understanding of manufacturing processes, design for manufacturing and cost modeling.
Solid understanding of core concepts including mechanics, kinematics, thermodynamics, materials science etc.
Competitive Compensation Package
100% Medical, dental, and vision coverage.
Equity incentives in a fast-growing company.
Family Focus: Parental leave and flexibility for families.
Time Off: Flexible vacation policy to encourage people to get out and see the world.
Great team: Working with fun, hard-working, kind people committed to making a difference!
Flexible culture: We are results focused. We don't work at the office every day.
Additional information
Your work location will be in Houston, Texas, reporting to RTT's leadership team. Both domestic and international travel is expected. If the above matches your field of interest and your qualifications, please send a resume and cover letter to Attn: HR info@revolutionturbines.com or use the form below.
At REVOLUTION Turbine Technologies we're solving important remote power problems with talented individuals who share our passion to better the world. Our culture is fast-paced, energetic and innovative. Headquartered in Houston with a distributed team around the world, we work to build an inclusive environment in which everyone, regardless of gender, race, religion, age, or background, can do their best work.
RTT is developing a clean energy solution that solves pain points for upstream and midstream O&G through smart, waste energy recovery. Our technology will eliminate significant greenhouse gas emission by replacing CO2 and methane emitting devices. If you're passionate about clean energy technology and being part of an innovative team, submit your resume today.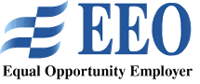 REVOLUTION Turbine Technologies (RTT) is committed to maintaining a diverse workforce and an inclusive work environment. RTT will not tolerate discrimination in employment, employment-related decisions, or in business dealings on the basis of race, color, ancestry, age, sex, sexual orientation, religion, disability, ethnicity, national origin, veteran status, marital status, pregnancy, or any other legally protected status. We should provide an environment free of discrimination to our customers, team members, and suppliers.
United Kingdom

TusPark Newcastle Eagle Lab

27 Grainger Street

Newcastle, NE1 5JE, UK

+44(0)191 308 1719
United States of America

Greentown Labs

4200 San Jacinto St.

Houston, TX 77004

+01 (832) 460-1050