At REVOLUTION Turbine Technologies we're solving important remote power problems with talented individuals who share our passion to better the world. Our culture is fast-paced, energetic and innovative. Headquartered in Houston with a distributed team around the world, we work to build an inclusive environment in which everyone, regardless of gender, race, religion, age, or background, can do their best work.
RTT is developing a clean energy solution that solves pain points for upstream and midstream O&G through smart, waste energy recovery. Our technology will eliminate significant greenhouse gas emission by replacing CO2 and methane emitting devices. If you're passionate about clean energy technology and being part of an innovative team, submit your resume today.
RTT does not currently have open positions but anticipates hiring throughout 2022.
Please send us a copy of your CV and a cover letter for future considerations or check back with us periodically.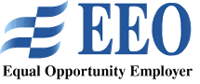 REVOLUTION Turbine Technologies (RTT) is committed to maintaining a diverse workforce and an inclusive work environment. RTT will not tolerate discrimination in employment, employment-related decisions, or in business dealings on the basis of race, color, ancestry, age, sex, sexual orientation, religion, disability, ethnicity, national origin, veteran status, marital status, pregnancy, or any other legally protected status. We should provide an environment free of discrimination to our customers, team members, and suppliers.
United Kingdom

TusPark Newcastle Eagle Lab

27 Grainger Street

Newcastle, NE1 5JE, UK

+44(0)191 308 1719
United States of America

Greentown Labs

4200 San Jacinto St.

Houston, TX 77004

+01 (832) 460-1050